Considered one of the world's most complete jazz musicians, trombonist Conrad Herwig sits atop both the performing and jazz education fields. During his now-measurable career, Herwig has performed globally at countless seminal venues and at scores of international and Stateside festivals; he has issued 26 recordings as a leader. In 2006, the native Oklahoman received the prestigious North Sea Jazz Festival's "Acket Award"; he is also a Downbeat poll winner. 
In 1996, Herwig garnered the first of his four GRAMMY®-nominations when he delivered Latin Side of John Coltrane (Astor Place). The trombonist's most recent release, Latin Side of Horace Silver (Savant; 2019), marks the eighth title in the highly acclaimed, long-running series. Herwig also appears on some-200 other sessions, having worked and/or recorded with several historically significant figures such as Clark Terry, Joe Henderson and Frank Sinatra. He also enjoyed stints with Horace Silver, McCoy Tyner, Toshiko Akiyoshi and even briefly with Miles Davis. Some of Herwig's peers, colleagues and long-standing musical associations include noteworthy present-day artists such as Randy Brecker, Joe Lovano and Tom Harrell. 
In the mid-1980s, the trombonist began his long run with Eddie Palmieri, a relationship still in place today. A former member of Paquito D'Rivera's Quintet and the Dizzy Gillespie-inspired United Nation Orchestra, Herwig continues to perform with the Mingus Big Band, often serving as its musical director. 
The gifted trombonist's "pedigree" is equally impressive. He attended the University of North Texas, performing with the famed One O'Clock Jazz Lab Band. He received his undergraduate degree in Afro-Caribbean ethnomusicology from Goddard College and a master's degree in Jazz Studies from Queens College. 
A premier jazz educator, Herwig has taught at Mason Gross School of the Arts at Rutgers University since 2004; he became the school's Director of Jazz Studies in 2012. Armed with a wide selection of original compositions and standout and creative small- and large-ensemble arrangements, the trombonist can step into any situation and deliver not only a stunning concert as leader or special guest, but through master classes and teaching he can also impart engaging, informative knowledge-based information and experience to aspiring younger musicians. 
Conrad Herwig performs exclusively on Michael Rath trombones.
Available CDs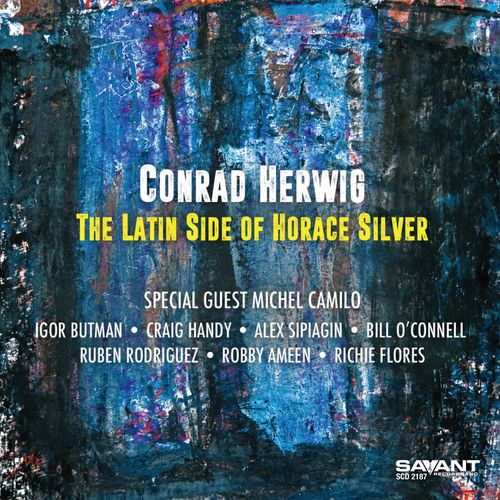 The Latin Side of Horace Silver
High Note (2020)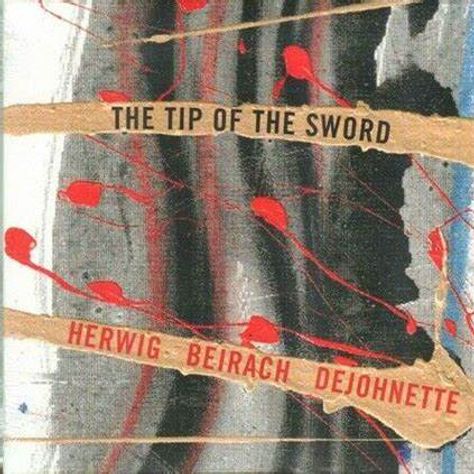 The Tip of the Sword
Radjazz Music (2011)
Reviews
"

There's a young trombone player who's hot and he's going to really be something. His name is Conrad Herwig and he can play!"
— Buddy Rich
"

Be on the lookout for a new giant. Trombonists beware!"
— Clark Terry
"

A powerhouse of a trombonist... a compelling composer... one of the young lions of the trombone."
— Downbeat Magazine
"

If Coltrane played trombone, this is what he would sound like! ...Herwig is a MASTER of the trombone. He uses the entire range of the horn, and rips out lines that would make saxophonists envious. His sense of melody and rhythm are unmatched. "
— epinions.com
"

Herwig has the chops to make it work. As one of the best trombonists alive, you can count on him bringing plenty of fire to his performance. With a hard charging rhythm section of drummer Robby Ameen, conguero Pedro Martinez and veteran bassist Ruben Rodriguez keeping the Afro-Cuban beats ferocious, soloists Herwig, trumpeter Mike Rodriguez, pianist Bill O'Connell and saxophonist Craig Handy were given the chance to take lengthy solos, which showcased the skills of the players and raised the energy level, while at times possibly testing the patience of the listeners (such is the nature of the genre)."
— JazzChicago.net
"

Conrad Herwig's dazzling trombone chops and intelligent compositions make Unseen Universe, his third Criss Cross release, a stirring success. His sextet can maneuver around tight corners and yet attack with the force of a band twice its size."
— jazzprofiles.com